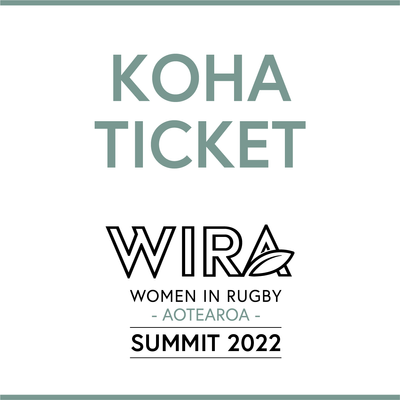 Koha Option - Summit 2022
$0.00
We have tried to keep this event affordable but we know times are tight and would never want cost to be a barrier to participation. As such, we have a number of places available on a pay what you can basis. Many of our members already give a lot to the game so if you need to reserve one of these spaces, please go ahead and add the product to cart and we will email you with bank details.
Get ready for SUMMIT 2022
The WIRA Summit seeks to bring the champions of the women's game together, from across the code and the motu, for a day of meaningful conversation and connection. We will be holding a range of workshops to spark action in our communities with topics ranging from uniforms to motherhood and how best to support our authentic athletes.

Monday 7 November, 2022

Ponsonby Rugby Club, Auckland
SKU: 10000-1-1-2